At Walmer College, our aim is to introduce you to a world of complementary therapies and educate you in the area of your choice. Walmer was established in 1988 as an ITEC College and has been training Therapists for over 30 years.

Our experience in the industry together with our dedicated tutors provides the opportunity to deliver a comprehensive positive learning experience for each and every student.

Walmer is situated in Riverhouse, a custom built centre housing a College and Clinic under the same roof. This oasis of calm is situated less than 2 minutes walk from Raheny Dart station on the Howth Road, making it an ideal venue for north Dublin as well as being within extremely easy access from the city centre and south Dublin.


Walmer college and Holistic Centre would like to assure our clients and students that we have not closed our doors. We will continue to treat and teach our loyal clientele. There has been a nasty rumour that Walmer has closed it's doors in 1st Floor River House. The Walmer team would like to assure you that we are still here and looking forward to treating you all. Check out our Facebook page for our current offers and exciting new treatments we have to offer.
New treatments:
Semi Permanent Make Up
Meso Vital Therapy (facial resurfacing/micro pigmentation.....)
Mini Mi weight loss body Wrap
HD Brows
Leah Lashe
Leah Luxury Lashe
Semi Permanent Mascara
Hollywood Semi Permanent Eyelashes
Contour Dior (inch loss spray tan)
Kansa Vakti Ayrvedic Foot Massage
Dermalogica Targeted treatment for back and body
Most of the above treatments will require patch test.

Call Walmer for College Pack or email us today !!

Holistic Massage Diploma
A great course to enter into the world of Complementary Therapy. Become a qualified massage therapist in 6 months.

Advanced Massage Techniques training.

Beauty Specialist Diploma
This course includes all aspects of the Beauty Specialist Course.

Aromatherapy Diploma
The Study of 42 Essential Oils plus Full Body Massage Routine.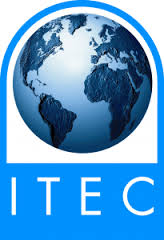 I.T.E.C. The external examining body used by the Walmer College & Holistic Centre is the International Therapy Examining Council. The qualifications awarded by this body are recognised worldwide. The I.T.E.C. Anatomy Physiology and Massage examinations are recognised by all universities as pre-entry qualifications for Degree courses and by all democratic professional societies and associations for membership. All insurance companies recognise I.T.E.C. qualifications for public and professional liability policies and I.T.E.C. is listed in the F.E.S.R. register and at the Department for Education and Science.

An ITEC Diploma is equivalent to FETAC Level 5 Qualification


Walmer College & Holistic Centre, 1st Floor River House, Raheny SC, Raheny, Dublin 5. Tel: 01 8329645